Overseas travelers to Japan were asked what they would like to take home with them and try to sell as a business. Here are the interesting results.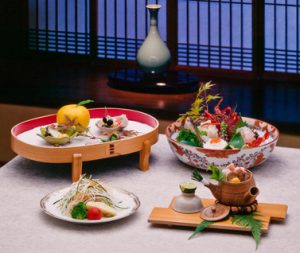 No. 1 Gourmet foods
Japanese food, ramen, and Japanese candy were popular answers.
Okonomiyaki, curry, tsukemono, sesame dressing, furikake and other such items were also popular.
Suprisingly, many travelers also liked Japanese bread.
Former Malaysian Prime Minister Mahathir liked Japanese bread so much he opened a Japanese style bakery in Kuala Lumpur.
No. 2 The Japanese character and way of thinking
Many travelers also said they would like to make a business out of the Japanese mentality, consideration toward others, hospitality and politeness.
No. 3 Traditional culture
Traditional items like kimonos, yukatas, bonsai trees, hand towels, and Japanese sake.
No. 4 Cosmetics
This was particularly a big hit among Asian visitors who also bought cosmetics as souvenirs.
During Chinese New Year, Matsumoto Kiyoshi drugstores are full of travelers from China.
No. 5 Pop culture
Otaku, anime, print club photo booths, and so on.
Stationery, the Japanese transportation system, and kotatsu (discussed in the last newsletter) also ranked high.
Japanese businesses have been aggressively developing transportation infrastructure projects similar to the shinkansen and Japanese subway system overseas, so maybe the Japanese transportation system will eventually be used in everyone's country.