It's difficult to travel right now, but when the coronavirus is over, I hope that many people will enjoy their trip to Japan. In this article, we'll introduce eight points to help you plan your trip to Japan and make it even more fun.
First of all, there are five points to make a plan for your trip to Japan.
Decide on a theme for your trip.
decide on a budget and number of days
Decide where you want to go.
make a list of things you want to do
try to make a real schedule
Let's take a closer look. The order of 1 to 4 may be back and forth. You may have to rework your plan a few times, but it's still a process of making a better plan, so enjoy it.
Decide on a theme for your trip.
If you're new to Japan or have never traveled to Japan before, you can use "Tokyo and Osaka" as a theme for the cities you want to visit. If you are a repeater, for example, you may want to have a specific theme such as "I want to compare delicious sushi," "I want to go to many hot springs," or "I want to take a good looking photo for Instagram. Once you've listed a few, think about those priorities.
decide on a budget and number of days
Deciding on a budget and number of days is a necessary step to make it a realistic plan.
Decide where you want to go.
It's normal to want to go to as many places as possible. Decide where you can realistically go with your purpose, budget and days.
make a list of things you want to do
Decide specifically where and what you want to do and make a list. If there are too many to list, consider those priorities as well.
try to make a real schedule
Find out where to stay, how to get there, how long it will take, and how long it will take to do the things you want to do. In Japan, trains and planes often go as planned, but make sure you have plenty of time on your schedule.
These are the basic points.
Next, I'll give you three tips to make your trip to Japan more enjoyable.
6.Look up not only on the web but also in guidebooks.
Research can be done on the web, but it can be time consuming to look up each site one by one. So I buy a guidebook that allows me to look up information efficiently. Looking through guidebooks with my family and thinking, "Oh, I want to go to this store too! The price is also cheap at around 1,000 yen per book.
FYI, "Rurubu" and "Mappuru" are the most famous guidebooks in Japan. Both are designed for Japanese people traveling in Japan, so there is only a Japanese version, but it has detailed information on it. There are a lot of photos, so even those who are not confident in their Japanese will find it helpful.
Rurubu Tokyo https://amzn.to/2WlcdDU
Rurubu Osaka https://amzn.to/35SP8vt
Rurubu Hokkaido https://amzn.to/3bjnvwE
Rurubu Okinawa https://amzn.to/3cvfYwk
7.Ask a travel planning professional.
If you're not good at planning or don't have the time for it, you might want to hire a travel planning professional. COCONALA is a site that deals with the skill sharing economy business and there are also people who can help you plan your trip.
https://coconala.com/services/45520?waad=twyeQ5fH 
This person will make a plan for 2 nights and 3 days for 1,500 yen anywhere in Japan.
https://coconala.com/services/45883?waad=twyeQ5fH 
This person will plan a trip to Hokkaido for 3 nights and 4 days for 3,000 yen.
8.Make an album after the trip.
When we travel abroad, we make an album for each trip. Photo data taken with a digital camera or mobile phone is a rare opportunity for the whole family to look back at it. It's a great way to keep an album to enjoy your family's time together and memories of your trip.
If you are a Japanese language learner, try to look up information in Japanese as much as possible.Talking to your Japanese teacher about your travel plans will be a good practice for you too!
Where do you stay when traveling in Japan? I think that many people stay at hotels and inns, but recently it more and more people rent camper vans.
If you are traveling to Japan for the first time, you will most likely choose the so-called golden route: Tokyo, Mt. Fuji, Kyoto, Osaka. However, many repeaters want to go to places other than the Golden Route, especially the countryside in Japan, and people who are not satisfied with ordinary tours often use a camper van.
Therefore, this time I will write about traveling in Japan using a camper van that is becoming a popular new travel style.
?
Benefits of traveling in Japan using a camper van
(1) good cost performance
Normally, hotels and inns in Japan have a price per person. On the other hand, camping cars are set at the price per car. Therefore, as the number of users increases, the price per person decreases. In addition, transportation costs can be reduced by dividing gasoline and highway charges by all passengers.
(2) 3 or more people can stay together
There are not many rooms where 3 or more adults can stay in Japanese hotels. If it is a camper, there are many cars that four adults can stay with.
(3) Free travel plan
Trains and buses have a fixed schedule of operation, but you can create a free travel plan if you are a camper. In addition, you will be able to go to places where trains and buses cannot. Tours are only available in popular places. You can also go to your special places that other foreign travelers can not go to.
?
Recommended service for people traveling to Japan using a camper van
I've checked companies that have a good explanation of foreign languages, so I'll introduce them to you.
(1) Camper van rental : Japan Campingcar Rental Center
https://www.facebook.com/japanrv/
(2) Camper van sharing service : CarStay
https://www.facebook.com/carstay55 
Points to note when traveling to Japan using a camper van
A convenient and cost effective camper trip, but there are some caveats.
(1) Driving qualification
Driving a car in Japan naturally requires a valid driver's license in Japan.
The requirements vary by country, so check this site.
https://www.nipponrentacar.co.jp/english/user-guide/driverslicense.html
(2) different traffic rules
There may be traffic rules different from your country, so please enjoy safe driving so that there are no accidents or troubles. Japan is on the left. Please note that the highways running in the center of the city(Tokyo, Osaka, Nagoya, etc.) have many exits and entrances so that even Japanese people get lost.
(3) Car size
Campers are bigger than ordinary cars, and the height is high, so the stability is poor. Therefore, be careful because contact accidents and rollover accidents occur more easily than other vehicles. There are many narrow roads in Japan.
(4) Spots where you can stay in the car are limited
There are not many RV parks where you can stay in a car like in the US. In recent years, the number of people who occupy a parking lot for a long time while staying in a car has increased, and there have been cases where trouble has occurred. When planning your travel plan, look for places where you can stay in the car. The CarStay site mentioned above introduces good spots.
If you are bored on a regular trip, why not try this new style?
I hope your trip to Japan will be fun.
The number of tourist arrivals hit a record of over 30 million as of 2018.This is about five times compared to 2011. In this edition, I will examine the reason why inbound foreigners have surged in recent years in Japan.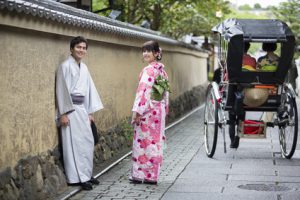 Reason 1: Global tourism is on the rise
Tourism is on the rise globally. According to the World Tourism Organization (UNTWO), international tourist arrivals reached 1.4 billion in 2018, a rise of 1.4 times over 2011. However, as mentioned above, this is not enough proof for why the number of foreign tourists coming to Japan has increased by five times.
Reason 2: Popularity of "washoku (Japanese cuisine)"
Japanese food was registered as a UNESCO Intangible Cultural Heritage in 2013. In addition to Japanese food, many restaurants in Japan serve delicious and healthy meals at a low price.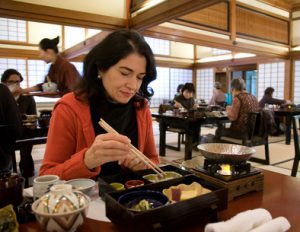 Reason 3: Global spread of Japanese culture.
An increasing number of people are interested in Japanese culture, such as shrines, temples, and Japanese countryside. Some people were inspired by judo, kendo, and tea ceremony, and others were inspired by anime, manga, and games.
Reason 4: Economic Growth of Asian Countries
With the economic growth of Asian countries, the number of people who can afford to travel abroad has grown rapidly. And more and more people chose Japan for travel because of easy access.
Reason 5: Progress of yen depreciation
In 2011 Japanese yen reached a record low of 75 yen per dollar, but it is about 108 yen on July 29, 2019 (when the article was written). Compared to that time, Japanese products have become about 30% cheaper and more attractive to foreigners.
Reason 6: Expansion of Low Cost Carrier
Traveling abroad has become easier and affordable thanks to the growth of low-cost airlines. As LCCs predominantly operate short- and medium-haul flights, tourists from Asia has increased.
Reason 7: Policy of Japanese government
Relaxation of tourist visa requirements has also had an effect on increase of inbound.  The Japanese government has set the target number of tourists of 40 million in 2020 and 60 million in 2030.
Reason 8: Many repeaters
According to Tourism Agency data, 61.4% of foreign tourists are visiting Japan more than once. In particular, about 20% of tourists from Taiwan and Hong Kong have visited Japan more than 10 times.
As a side note, I have met a Taiwanese who has traveled to Japan more than 50 times in the last 10 years. On average, this person is traveling to Japan five times per year, which may be more frequent than most Japanese do.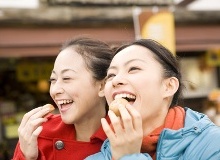 For both those people who already have travel to japan or have not yet, what are your reasons why you would like to travel to Japan?