On December 3, Microsoft announced the launch of live captions & subtitles feature for Skype. The feature is already available for Japanese version. I think this new feature is useful for all Japanese learners, so I will introduce to you this time.
How to use the feature?
Please refer to the following SKYPE's official sites.
Japanese version
https://support.skype.com/ja/faq/FA34542/skype-fan-yi-woshe-ding-shiteshi-yong-surufang-fa-wojiao-etekudasai 
English version
https://support.skype.com/en/faq/FA34877/how-do-i-turn-live-captions-subtitles-on-during-a-skype-call
What's the level of accuracy of the feature?
Frankly speaking, the feature is not so perfect yet.
Even when two Japanese people converse in Japanese, it was inaccurate.
I think that the feature's usefulness is limited by its accuracy, therefore, I do not recommend using the feather to make an online meeting, to transcribe its contents, and to make minutes.
How to use the feature effectively
In a free talk, accuracy level was not so high, however, it was much better when reading the script. So it might be a good way to use the feature for practicing reading fluency. If Skype puts captions incorrectly, it means the way of reading Japanese is not perfect, and the listener may misunderstand. The feature would also help you to analyze your weak points in reading Japanese.
These are the live captions I tried for the first time.
Please check them in the picture.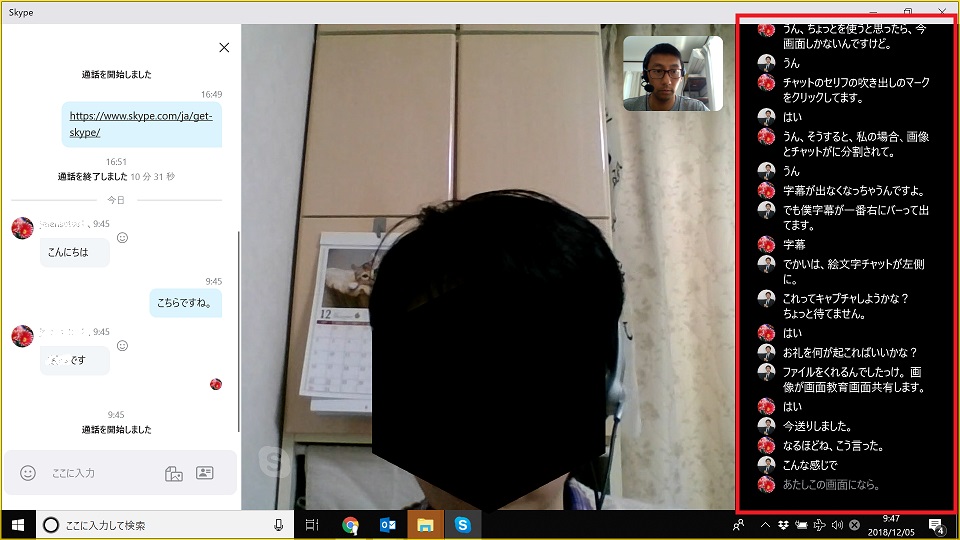 Note: This information is as of December 10, 2018. Let's pay attention to the further improvement.