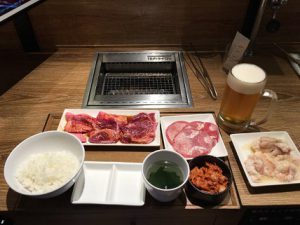 When I go home late at work, I sometimes drink alone in a standing bar near my office and then go home. I personally don't care about solo dining, however, there are people who can't afford eating alone because of family traditions, or it's awkwardness.
What kinds of opinions are there about solo dining in your country?
Nowadays in Japan, a growing number of people are eating alone and it is increasingly considered socially accepted.
Recently, "Gusto", one of the major family restaurants, has enhanced the table for one person.
As you can see from the photo below, the solo dining space in Gusto provides the environment especially for work and study unlike the other normal seats.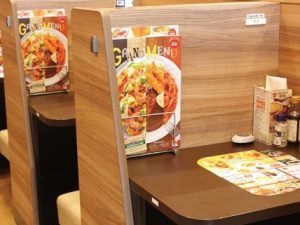 The features are as follows.
Power supply and Wi-Fi are available
Completely private space
Enough space for both a laptop and for dining
The other day I have used the space between the meetings and it was very comfortable.
Fast food restaurants like McDonald's and Yoshinoya have had many solo diners before, but it is a recent change that the number of solo diners has increased besides fast food restaurants.
Originally "famiresu" is an abbreviation for family restaurant, so main target user are family. However, the recent trend is that more people use the place alone.
In addition, "Ikinari Steak" the stand-up steakhouse or "Yakiniku Like" where solo diner can enjoy yakiniku alone, are also getting popular in Japan.
Although the "Ikinari steak" has opened its first overseas in New York, it seems to be struggling.
The food service business is greatly influenced by the food culture of the country, so just because it is popular in Japan does not necessarily mean it is popular overseas.
For example, "Yoshinoya" in China where most users are family unit provide various menus like a family restaurant, not a beef bowl specialty restaurant like in Japan.
If you have an opportunity to come to Japan, why don't you try eating out alone? Even if you go with more than one person, you will usually be sitting next to each other, so please enjoy a new experience in Japan.