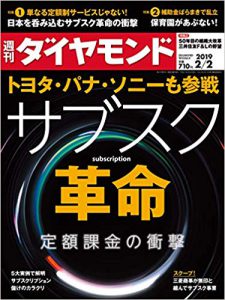 ■ What is "SUBSK"?
Do you know the word "SUBSK"? This is a new Katakana word derived from an English word "subscription", meaning a service or business that users usually pay a "monthly fee" or royalty depending on the period of use.
■ The most popular SUBSK model
Traditional services such as newspapers (many Japanese subscribe to newspapers as well), membership fee for gym, and house rent fall under this category. Recently, IT related services are increasing, for example, Microsoft office software is 37,584 yen for purchase-type, but 900 yen for monthly for subscription type. Adobe's Photoshop was 96,000 yen at the time of purchase (as of 2003), but the current monthly fee is 980 yen. While the sale unit price drops, Even the sale unit price drops, Adobe's revenue has increased significantly by a successful user acquisition strategy. In addition, the all-you-can-listen service, such as Apple Music and Spotify are also popular .
■ Why the SUBSK is getting popular?
Why is the number of SUBSK service increasing? Let me analyze the reasons from both sides of users and companies.
(1) Users
Cost: SUBSK is much cheaper than purchase type. In addition, initial costs, upgrade costs, support costs, etc. are all unnecessary.
Easiness: You contract the service only for the period you want to use. If you are not satisfied with the service, you can cancel it immediately.
(2) Companies:
Service improvement:  The services make the companies much easier to analyze the reason of cancellation and undertake service improvement. It is easy to plans for constant growth and also it is highly valued in the stock market, therefore new market entrants is increasing.
Customer LTV (Life Time Value) Improvement: The longer a company succeeds in attracting customer to its product, the more customer LTV will be improved even the unit price is low.
If these two functions(service and customer LTV improvement) work well, a virtuous cycle, that is "user satisfaction" > improvement of repeat rate> "sales improvement", could be created.
■ What are the recommended SUBSK services in Japan?
Let me introduce some of the popular and unusual services in Japan.
(1) Amazon Prime Video
With an annual membership of 4,900 yen, you can watch movies, dramas, and animations. The annual fee for such Amazon Prime has been raised from 3900 yen to 4900 yen stating on April 12,2019. However, this price is less than half of $ 119 in Amazon USA, so it's still a quite good deal, I think. Because of viewing restrictions depending on the area, Amazon prime membership of other countries will not work in japan. It is necessary to apply for Japanese prime membership, if you want to watch Japanese content.
(2) Sutadiisapuri (study supplement)
This service is recommended for families with children attending schools in Japan. It is a service that is used by 339,000 elementary and junior high school students in Japan because the video classes at the preparatory school are all at a 980 yen for a month.
(3) THE STELLA
A monthly service delivering 1 or 2 bottles of premium and cult wines depending on the plan.
https://www.the-stella.com/service/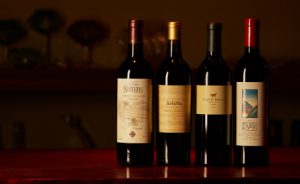 (4) Bloomee LIFE
A weekly service that delivers flowers for appreciation.

(5) YClean
A shirt delivery service with both rental and cleaning of 20 shirts for 1 month.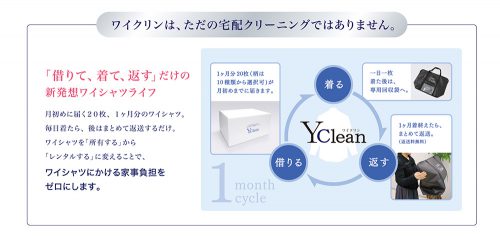 (6) airCloset
A service that a professional stylist coordinates the entire body and delivers a set of clothes.
Please let me know if there are other services available in your country (^ ^) /