Those who would like to work in Japan will probably want to know more about the salaries and wages in Japan for various jobs. In this article, we will introduce several useful methods to find out the average annual income of Japanese companies.
(1) Yahoo Finance
This is the most simple and convenient method. Open Yahoo Finance (http://finance.yahoo.co.jp/), search by company name, and then click on "Enterprise Information", many latest information and data such as number of employees, average age and average annual income will be listed. (Only companies that are listed on the stock are eligible.)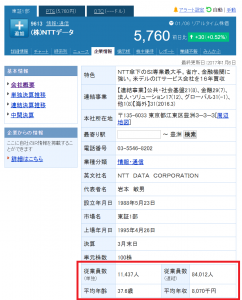 (2) Securities Reports
In addition to the basic information such as number of employees, average age and average annual income are listed in a securities report, average length of service of employees is also available. It is highly recommended if you would like to know more about the average length of service.
You can check the company's securities report at EDINET (Electronic Disclosure for Investors' NETwork, http://disclosure.edinet-fsa.go.jp/) of the Financial Services Agency. The website is also available in English. Press "Document Search", enter the company name and select "Annual Securities Report/ Semiannual Securities Report/ Quarterly Securities Report". "Data of Employees" is fully described in that.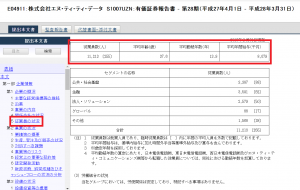 You should pay attention that if the company is newly established, the average length of service of employees will be very short.
(3) Japan Company Handbook
If you want to know more update information about the company, especially recommend "Japan Company Handbook". This book publishes detailed corporate information such as average annual income, overtime pay, number of days taken off with pay, pay at age 30, and more. Original data such as turnover rate of new graduate after 3-year employment is also calculated.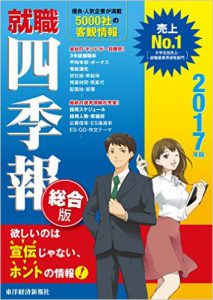 More detailed information of small and medium-sized enterprises "Excellent SMEs and the Services Industry" is also recommended.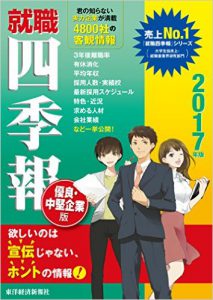 (4) Reviews
The above are public data provided by the companies. I do believe you are also interested in employee comments. The most straightforward way to do this is to ask for advices from those who work in the same industry or who are now working in the company you would like to join. If you do not know any relevant persons, you can take advantage of the SNS, or utilize recruitment companies to seek more specific information about the working conditions.