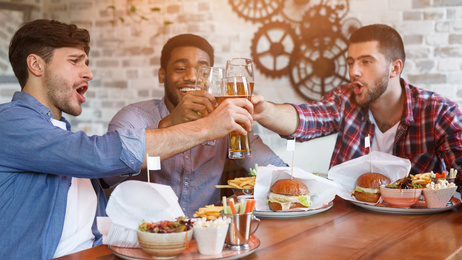 Recently, it is getting much easier to find bars and restaurants offering craft beer in such places as my workplace "Yokohama" and living area "Shonan".
Also, I found there are a lot of my non-Japanese friends who love craft beer.So in this edition, I would like to introduce recent craft beer popularity in Japan.
■ Three reasons why Japanese craft beer industry is currently booming
Reason 1: Softened the liquor tax law in 1994
Japanese government softened the strict laws that governed the granting of brewing licenses. Up until then, to become licensed, a brewery needed to be able to produce 2 million liters of beer each year and the law contributed to the domination of major breweries such as Kirin, Asahi, Sapporo, and Suntory. With the change in regulations, breweries needed only to demonstrate a capacity of 60,000 liters, allowing new, smaller breweries to enter the market.
Reason 2: Changing name from "local beer" to "craft beer"
Because many of small brewers were in rural areas, the name as "local beer" was used as first, and after that, the term as "craft beer" gradually spread. The word "craft" is associate with the word "handmade", so this name seems to be contributing toward craft beer popularity.
Reason 3: Global craft beer boom
Craft beer is booming worldwide with the United States at the head. There are also a lot of cases that people who have drunk good craft beer overseas come also to drink craft beer in Japan after returning home.
■ How to find bars and restaurants serving craft beer
The following sites introduce bars and restaurants serving craft beer, so it is better to search them.
(All sites are Japanese only. Please search from the address where you live.)
My CRAFT BEER
General information website about craft beer
https://mycraftbeers.com/brewery-map
beer-cruise
A website created by a person visiting breweries across Japan
※ This site is published based on the location of the brewery.
Please note that it is not a drinkable place.
■ Writer's recommendation
I will introduce three bars in Tokyo and Kanagawa, which are highly populated area in Japan.
Craft Beer Market (Tokyo)
http://www.craftbeermarket.jp/
Every 30 kinds of craft beer costs 480 yen.
This bar has many locations.
YOKOHAMA BAY BREWING (Kanagawa)
https://www.yokohamabaybrewing.jp/bar-restaurant
It is located in "Kannai" and "Totsuka".
A very famous bar in Kanagawa region.
MacKenDy (Kanagawa)
https://www.facebook.com/mackendybrewery/
Stone hearth baked pizza is also served.
Located near "Tsujido" Station.
■How to drink craft beer from various part of Japan at home
For those who has difficulty to go to bars alone, online shopping is recommended.
You can purchase various craft beer from all over the country and also compare the taste.
Here are my recommended craft beer that I actually has tasted, so please try to check them out if you are interested.
Japan national craft beer flight set 9 bottles
Craft beer (local beer) canned beer flight gift set (18 kinds 18 cans)
6 kinds of craft beer flight set <Thanks beer, including the world's best IPA "YOKOHAMA XPA" >
"Shiga Kogen Beer" Craft beer flight set 6 kinds 6 bottles
"Fuji Sakura Kogen Beer" Craft beer flight set 4 bottles (Pils Weizen Laoh Schwarz Weizen 1 bottle each)
"Fuji Sakura Kogen Beer" Craft beer flight set 12 bottles (Pills Weizen, Laho, Schwarz Weizen, 3 bottles each)
Yona Yona Eeru 350 ml x 24 bottles Yona Yona set with original glass
Please let me know if you have your recommended beer and bars (^ ^) /