It is recommended to read Japanese business magazines for business Japanese learning. Newspapers are also good, but since there are many new topics, the information can be sporadic, so the magazine is better to intensively read topics of interest in feature articles etc. Besides, information is useful for business, so it is two birds with one stone.
So, I tried searching for business magazines at Fujisan, a Japanese No1 online bookshop for magazine's, but I hit 1375 cases! Too many to choose best one. Although it is recommended to go to a bookstore and actually see the contents, it is also hard to compare all magazines.
So this time, I will introduce the top 5 business magazines sold in Japan and 5 other recommended magazines, totaling I selected 10 magazines.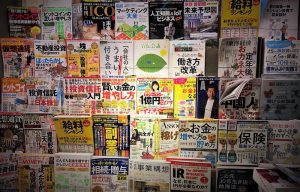 The sales circulation TOP 5 from January to March 2018 is as follows. (*2)
No1: PRESIDENT (319,933 copies)
In 1963 it was launched as the Japanese edition of FORTUNE USA. For managers and business leaders. Publication twice a month. It deal with a wide range of subjects ranging from high quality business information, skill ups and lifestyle.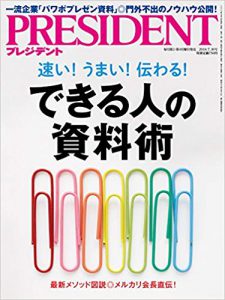 Buy this at Amazon / Buy this at Fujisan
No2: Weekly DIAMOND (週刊ダイヤモンド:125,833 copies)
First published in 1913. A business weekly magazine that is most popular in bookstores. In addition to economic, financial, and corporate information, it has plenty of diverse serial articles and columns.
There are also many contents for young employees.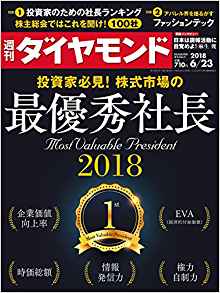 Buy this at Amazon / Buy this at Fujisan
No3: Weekly TOYO KEIZAI (週刊東洋経済 : 90,250 copies)
First published in 1895. Feature articles on seasonal themes and of various companies, there are many useful information for all generation including a student in job hunting. You can grasp the latest topic of the Japanese economy.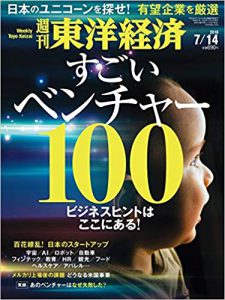 Buy this at Amazon / Buy this at Fujisan
No4: THE21 (49,400 copies)
First published in 1984. Monthly magazine. Many information is useful for self-improvement.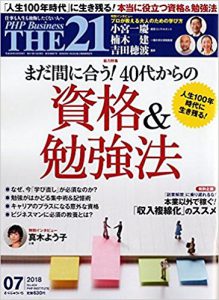 Buy this at Amazon / Buy this at Fujisan
No5: DIAMOND Harvard Business Review (ハーバード・ビジネス・レビュー : 20,700 copies)
The only comprehensive management magazine in Japan that fully cooperated with Harvard Business Review magazine in the United States. For managers and business leaders.
Sharp suggestions and explanations coming from opinion leaders are popular. It has plenty of information on strategy and analysis.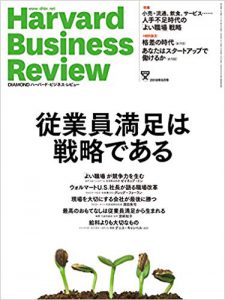 Buy this at Amazon / Buy this at Fujisan
Since all of these are dealing with a wide range of information, you can choose from your interests and positions of work.
Although it did not enter the top 5 in the number of sales, there are also many magazines that I would like to recommend. The following are some of them.
NIKKEI TRENDY (日経トレンディ)
Trendy information magazine introducing the latest trends and latest products. There are many easy-to-read contents.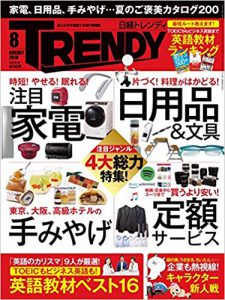 Buy this at Amazon / Buy this at Fujisan
Monthly JIGYO KOUSOU (月刊事業構想)
Professional journal on corporate activity, regional creation, innovation. Monthly magazine. For managers / new business planning staff.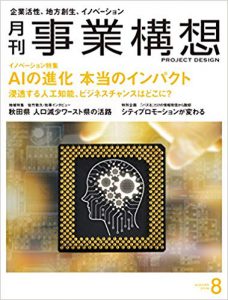 Buy this at Amazon / Buy this at Fujisan
SENDEN KAIGI (宣伝会議)
Specialized magazine of advertisement, advertisement, and marketing. Published twice a month.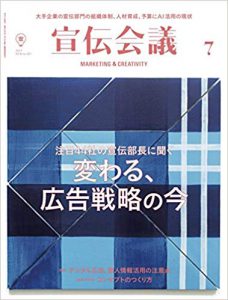 Buy this at Amazon / Buy this at Fujisan
INTERNET SALES (ネット販売)
As its name suggests, it is a specialty magazine for online sales. Monthly magazine. Since it is not sold at a bookstore, go to the following link for purchase.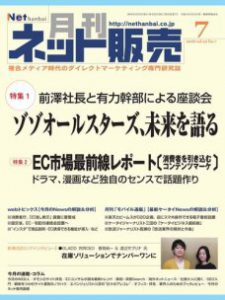 MARR(マール)
The only M & A special monthly magazine in Japan. For people involved in M & A.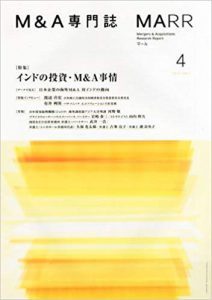 Buy this at Amazon / Buy this at Fujisan
I added links to Amazon and to Fujisan, but please note that images and links are not limited to the latest issue. At Amazon, it is easier to order one book, but at Fujisan, they offer discounts of up to 50% when subscribing. They delivers it to your home (limited to Japan only) and e-book version can also be read.
If you want to know other magazines, please consult your J-OS instructor or support team (^^)/
*1: As of July 9, 2018
*2: Source:Japan Magazine Publishers Association