Many people are looking forward to eating delicious food in Japan. However, as the coronavirus is rampant (as of March 10, 2020 at the time of writing this article), gourmet travel is difficult. Here are some ways to enjoy delicious meals from all over Japan without going out.
Have you ever heard the word "お取り寄せ(otoriyose)"? The act of obtaining a product from another location when there is no product you want to buy at the store is the origin of the word "お取り寄せ(otoriyose)". The word "取り寄せ(toriyose)" is a noun form of "取り寄せる(toriyoseru)", and "お(o)" has been added to the top to say it more elegantly, and the word "お取り寄せ(otoriyose)" has come to be used more often. And now, it is increasingly used in the sense of "purchasing popular groceries online."
Here are five popular Japanese Gourmet Online Shopping Sites
dancyu.com
Operated by the popular gourmet magazine "dancyu".
Otona no shumatsu otoriyose club
Operated by the popular gourmet magazine "Otona no shumatsu".
FUJINGAHO no otoriyose
https://fujingaho.ringbell.co.jp/shop/
Operated by women's magazine "FUJINGAHO".
"dancyu.com" and "Otona no shumatsu otoriyose club" are a little for male, but this one is a little for female. There are many sweets.
47CLUB
Main products are local specialties, specialty products, and local gourmet.
Local newspapers in each region carefully select and introduce delicious products from 47 prefectures in Japan.
Nippon no takaramono (Japan's treasure)
https://www.ecshop.undiscovered.jp/
Most of the producers are small businesses, so mass production is not possible, but the products on this site are all highly valued.
Although the number of products is small compared to other sites, it is recommended for those who want to find hidden local specialties.
Rakuten
https://event.rakuten.co.jp/food/area/
Rakuten is the largest e-commerce company in Japan.
Popular products from all over the country are gathered widely.
Every site is full of delicious dishes and ingredients, and it will be fun just to look at it.
Please enjoy delicious Japanese foods by "otoriyose".
In preparation for a corporate event or reception, usually we need to find a suitable restaurant. Where should you go for tasty food or the ideal restaurant? Or just use Yelp or TripAdvisor to search local restaurants?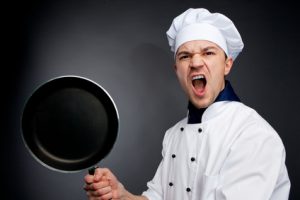 If you need to find a restaurant in Japan, you are recommended to use Japanese gourmet sites that provide the latest information on various types of restaurants. In this article, we will introduce five well-known Japanese gourmet sites, and then explain the latest trends and business models of these websites for your reference.
GURUNAVI
GURUNAVI is a long-established gourmet site that started in the 1990's. It contains the latest information which are mostly provided by the restaurants, not much real reviews from users.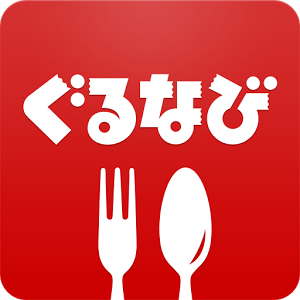 HOT PEPPER
HOT PEPPER provides many coupons to attract many users who are looking for good food at preferential price. In contrast, HOT PEPPER is more suitable for young people to prepare for banquets or parties, more than business purposes.
TABELOG
The strength of TABELOG is their rankings and real reviews from users. Their new business model probably broke the stronghold of GURUNAVI. According to an analysis of the total visits of websites, TABELOG has a share of 50% or more.
(http://hiryu.hatenablog.com/entry/2016/04/14/193236).
However, it seems that TABELOG's popularity has dropped recently. Many users are dissatisfied with their services because many advertisements have been appearing in the website.
If you become a paid user, you can see rankings without any advertisements.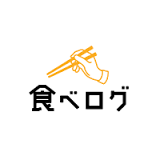 Retty
Compared with the decreasing popularity of TABELOG, Retty gets success in very less time and become popular. TABELOG shows reviews in an anonymous way, while Retty launched a real-name system. This difference contributes to its high popularity and high praise for its credibility of reviews. Not only users, Retty also attracts the attention of many investors. From 2012 to 2016, it has raised a total of 2.5-billion-yen investment fund.
Although Retty achieves significant growth, its future development crucially
depends on what kind of monetization strategy will be adopted.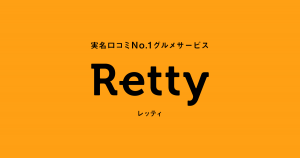 HITOSARA
Although HITOSORA is less well-known, it gains huge support from food lovers with its unique concept of "searching restaurant by chef". Retty shows reviews with the user's real name, but those are almost general comments. However, you can search restaurants by gourmet experts or famous chefs via HITOSARA. For this reason, most restaurants shown in HITOSARA are high class restaurants, that suitable for business purposes.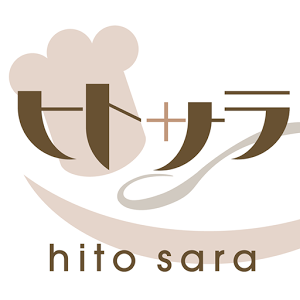 Perhaps you have noticed that the popularity of gourmet sites is directly related to their business models.
First Generation (Gourmet Site 1.0)
The business model of gourmet sites like GURUNAVI and HOT PEPPER is a kind of commercial advertising. Information shown in the site are mostly provided and paid by the restaurants, and there is no real review that users wish to know.
Second Generation (Gourmet Site 2.0)
TABELOG is committed to collecting users' voices. We classify it to be the second generation. In certain extent, its content is also a kind of commercial advertising, but it also collects fees from users. By the way, TABELOG is operated by a well-known company called "価格(Kakaku).com ", which is popular with price rankings of home appliances and reviews.
Third Generation (Gourmet Site 3.0)
Although Retty has not yet announced its pricing model (monetization strategy), as it uses a real-name system and cooperates with social networking platform, we classify it to be a new business model. HITOSARA is also classified into the third generation because of the same real-name system.
In the near future, we would like to focus on the development of the third generation of gourmet sites, or whether the birth of fourth generation will bring a new impact to the industry.
PS.
For your reference, the following is a brief summary of various foreign language versions of gourmet sites.
(as of April 4, 2018)
【GURUNAVI】 https://www.gnavi.co.jp/
Foreign Language Editions:
English, Chinese Simplified, Chinese Traditional, Korean, Thai, Indonesian, Malay
【HOT PEPPER】 https://www.hotpepper.jp/
Foreign Language Editions:
English, Chinese Simplified, Chinese Traditional, Korean
【TABELOG】 https://tabelog.com/
Foreign Language Editions:
English, Chinese Simplified, Chinese Traditional, Korean
【Retty】https://retty.me/
Foreign Language Editions:
N/A
【HITO SARA】? http://hitosara.com/
Another site: https://savorjapan.com/
Foreign Language Editions:
English, Chinese Simplified, Chinese Traditional, Korean