When I go abroad, I try to go to the local supermarket as much as possible. Knowing what things are being sold and how much they are sold, it will be possible to imagine the lives of people living there.
Why do not you visit the supermarket in Japan for the same reason? I would like you to try not only people living in Japan, but also those who come to Japan on a trip.
So, although it is a very personal opinion, I chose four supermarkets in Japan that I would like to recommend.
No. 1 : OK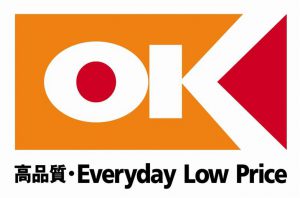 Among housewives surrounding me, the overwhelming popularity No. 1.
This company is thoroughly selling good things cheaply, so carefully selecting the type of goods. Therefore, although the number of items is not many, standard products and popular items are sold quite cheaply.
In addition, the company has an "onest (honest) card", for example, it is written to understand the following information. "Grapefruit that we are selling is a South African varieties with strong acidity. Delicious grapefruit from Florida will arrive in December. "
For this reason, the company is gathering a lot of trust from customers.
http://www.ok-corporation.co.jp/shop/index.php
No. 2 : KALDI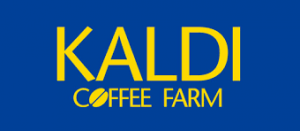 A company with many core fans. There are many unique things which are not sold at other stores, and it is fun just to watch. Many people come to buy "Pakuchi chips" etc.
The price range of Kaldy's goods is higher than cheap supermarkets but cheaper than department stores. So I often use it when I want to buy "a little good one".
At the entrance of the store, coffee put in a paper cup is distributed for free. If you find such a shop, I want you to look inside the shop. Because there are also many imported goods, you will surely find products that are familiar to foreigners.
https://www.kaldi.co.jp/english/
No. 3 (tie) : Ito Yokado & AEON
Both were chosen to be third in the same rate because (1) Net Super (*) is convenient, (2) Private brand is substantial.
Ito-Yokado is a line of Seven-Eye Group which operates Seven Eleven, has a long history, and is very familiar to Japanese people. Private brand called Seven Premium is also popular.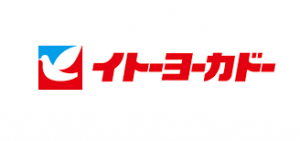 Aeon is the core company of the Aeon Group and has a supermarket such as MaxValue and Daiei and a Mini Stop of a convenience store. Private brand called top value is also popular.

Both of them have a large sales scale and are used by many Japanese people, so if you go to either of these, you will not fail.
http://www.itoyokado.co.jp/special/global/en/
*Net Super : Products can be purchased on the web and delivered to their homes.
"Which supermarket do you like the most?" Is a conversation topic that can be naturally formed with Japanese neighbors. Depending on the area, the popularity supermarkets will be different, so please do try it.
(Because I live in Kanagawa prefecture next to Tokyo, this article assumes Kanto residents)