In this article, we will introduce a company called Mercari, Inc., that might be the world's top Japanese IT company for the following three reasons: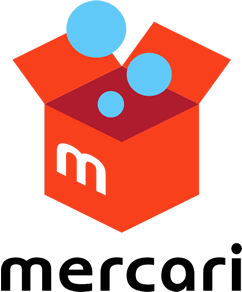 Reason 1: A strong management team
Mercari has so far raised 12.6 billion yen in funding. As its business in Japan has matured and grown with an increase in the operating profit, in the future it will probably invest human resources and capital proactively to expand overseas markets.
Mr. Yamada (President of Mercari. Inc.) is a key person who sold the network company Unoh to Zynga. He is known as a serial entrepreneur in startup industry in Japan.
Mr. Ishizuka (Director of Mercari, Inc.) who grew up in America, has a career in establishing the online social media networking, RockYou Inc, in Silicon Valley.
Mr. Koizumi was responsible for IPOs of leading Japanese companies such as Mixi and DeNA when working for a securities company. Then, he had provided consultation and other assistance to several startup companies, and joined Mercari in 2013.
Mr. Nagasawa (CFO of Mercari. Inc.) graduated from the Graduate School of?Business at the University of Chicago and then joined Goldman Sachs. He joined Mercari in 2015 after taking charge of IT-related M&A and IPOs in Tokyo and San Francisco.
In addition, Mercari's management team brings together a wealth of elite entrepreneurial and sales experience, excellent members are gathered under the leadership of Mr. Yamada to further develop the business.
Reason 2: A great user interface
Compared to other flea-market app, Mercari has a very good ease of use. The company's customer support team provides comprehensive support at the back, it can respond to a large number of user inquiries at a great speed to improve service quality.
Reason 3: Innovative corporate human resources
Mr. Ishiguro (Human Resources Department) was chosen as "Wantedly Award 2016" by Wantedly, Inc., a company provides social recruiting tool. Mr. Ishiguro is so famous in the Japanese IT industry that I doubt there would be a single person who doesn't know him. He is engaged in various events regardless of online or offline, and many excellent talents decide to join one after another.
However, one point I have concerned is that there is no foreign executive in the company. As I mentioned before, "companies who do not hire foreigners in executive or HR are more difficult to globalize" (please refer to this article for details).
Mercari is now actively hiring bilingual talents, I believe that foreign executives?and HR staffs will come out soon.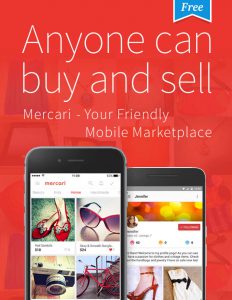 https://itunes.apple.com/us/app/mercari-shopping-marketplace/id896130944?mt=8
https://play.google.com/store/apps/details?id=com.mercariapp.mercari&hl=ja