Today, I would like to introduce the spots that both people who live in Japan and those who come by travel can enjoy it.
Have you heard the word "depa chika"?
"depa chika" is an abbreviation for "basement of a department store".
The underground of most department stores in Japan has become a sales floor of food materials and sweets.
Usually, department stores sell better products than supermarkets.
Alothough most of products in department store are a little expensive,there are many people who go shopping at depa chika as a little treat for themselves.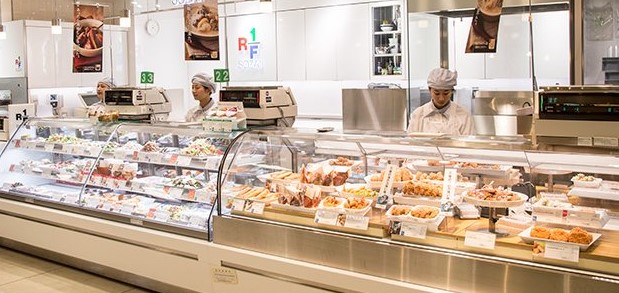 Four reasons to recommend depa chika
Reason 1: Only in Japan
I think that it is unusual for all of the department store's one floor to be food and sweets.
If you like eating and drinking, you surely will have a good time in depa chika for one or two hours.
Reason 2: Clean look
Food is displayed beautifully, so it is fun just looking.
Reason 3: Deliciousness
Many delicious foods are gathered in depa chika.
There are times when local specialties in Japan are sold, so you do not have to go out to the region to buy them.
Moreover, you might be able to try them. (Please keep good manners in this case.)
Reason 4: Cheapness
I said as "department store is a bit higher than the supermarket", but these products are very delicious and I think it is much cheaper than the overseas luxury supermarket.
When I went to Hawaii the other day, I have seen the Whole Foods' Deli corner, but I thought that Japanese department store is cheaper.
If you think that it is a sightseeing spot you can enjoy for free, it is advantageous.
If you want to buy it cheaply, the time zone just before closing is recommended.
There is a high possibility that popular products are sold out, but the remaining products may be discounted.
This is the official Instagram of department store called Tokyu in Shibuya.
https://www.instagram.com/tokyufoodshow/
In this YouTube, foreigners are introducing Japanese depa chika.
Since this site organizes department stores across Japan, it is convenient to find a department store nearby.
http://www.departinfo.com/english/
(Please check in advance whether there is a depa chika.)
Please go to depa chika where you can enjoy both visual and taste (^ ^) /