Today I will introduce a Japanese company that has a unique business model.
Do you know a company named RIZAP?
Rizap is a company that mainly manages a training gym.
If you are watching Japanese TV, you may remember it with its impressive CM.
https://www.youtube.com/channel/UCl3KNzEZkai5e9WQryNOjGA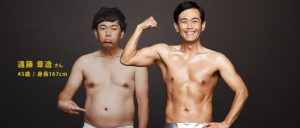 The characteristics of RIZAP's business are:
(1) 30 days Full repayment guarantee system
For any reason for 30 days from the start of the program, if you can not convince your achievement, they will refund you in full.
(2) High price
With the same features, RIZAP also operates golf schools and English conversation schools.
In RIZAP, the unit cost per lesson (50 minutes) is about 20,000 yen(*).
Golf lessons and English conversation lessons are roughly the same unit price. It is expensive, isn't it?
(*)In the case of Body Make Standard Course 24 times, including membership fee
However, I think that this price setting was calculated precisely.
Because RIZAP can collect only serious people who want to take lessons even at high cost.
Also, those who can pay high cost, that is, people who can afford money tend not to complain so much.
Since Japanese tend not to complain too much, it may be a business model that succeeds only in Japan.
RIZAP's performance seems to be growing steadily. Are there any similar business models in your country?