The number of tourist arrivals hit a record of over 30 million as of 2018.This is about five times compared to 2011. In this edition, I will examine the reason why inbound foreigners have surged in recent years in Japan.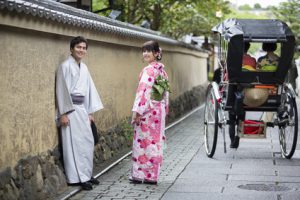 Reason 1: Global tourism is on the rise
Tourism is on the rise globally. According to the World Tourism Organization (UNTWO), international tourist arrivals reached 1.4 billion in 2018, a rise of 1.4 times over 2011. However, as mentioned above, this is not enough proof for why the number of foreign tourists coming to Japan has increased by five times.
Reason 2: Popularity of "washoku (Japanese cuisine)"
Japanese food was registered as a UNESCO Intangible Cultural Heritage in 2013. In addition to Japanese food, many restaurants in Japan serve delicious and healthy meals at a low price.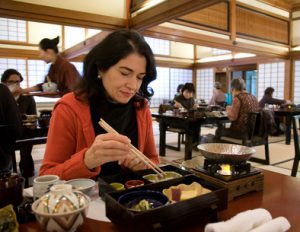 Reason 3: Global spread of Japanese culture.
An increasing number of people are interested in Japanese culture, such as shrines, temples, and Japanese countryside. Some people were inspired by judo, kendo, and tea ceremony, and others were inspired by anime, manga, and games.
Reason 4: Economic Growth of Asian Countries
With the economic growth of Asian countries, the number of people who can afford to travel abroad has grown rapidly. And more and more people chose Japan for travel because of easy access.
Reason 5: Progress of yen depreciation
In 2011 Japanese yen reached a record low of 75 yen per dollar, but it is about 108 yen on July 29, 2019 (when the article was written). Compared to that time, Japanese products have become about 30% cheaper and more attractive to foreigners.
Reason 6: Expansion of Low Cost Carrier
Traveling abroad has become easier and affordable thanks to the growth of low-cost airlines. As LCCs predominantly operate short- and medium-haul flights, tourists from Asia has increased.
Reason 7: Policy of Japanese government
Relaxation of tourist visa requirements has also had an effect on increase of inbound.  The Japanese government has set the target number of tourists of 40 million in 2020 and 60 million in 2030.
Reason 8: Many repeaters
According to Tourism Agency data, 61.4% of foreign tourists are visiting Japan more than once. In particular, about 20% of tourists from Taiwan and Hong Kong have visited Japan more than 10 times.
As a side note, I have met a Taiwanese who has traveled to Japan more than 50 times in the last 10 years. On average, this person is traveling to Japan five times per year, which may be more frequent than most Japanese do.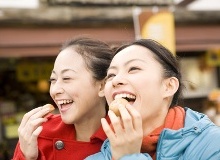 For both those people who already have travel to japan or have not yet, what are your reasons why you would like to travel to Japan?