General Information
Company Name
Japan Online School Corporation
Founded
March 2004. (Incorporation : November 1st, 2005)
TEL
050-6877-6147
+81-(0)50-6877-6147(If calling from outside Japan)
*Please use the inquiry form to contact us as much as possible.
WEB
www.jos-corp.com for corporate users
j-os.com for individual users
Business hours
Weekdays : 11:00 – 22:00 Saturday : 11:00 – 20:00
*Closed : Sundays and all Japanese national holidays)
*Lessons are performed 24hours a day
The contents of enterprise
Support of Japanese study and others
Representative
Koike Kei
Address
231-0012 Taisei bldg. 2F, 3-61 Aioicho, Naka-ku, Yokohama-shi, Kanagawa, Japan
Message from President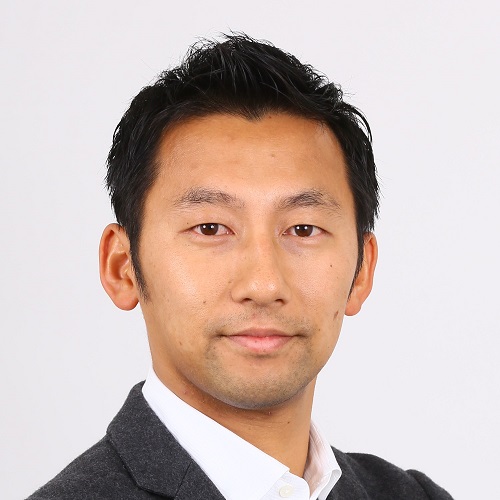 Representative
Koike Kei
The Reasons I Started Japan Online School
I want everyone in the world to know about Japan
When I was a student, I wanted to see lots of other cultures besides Japan, and worked part-time to save money and travel overseas. I traveled by backpack and in Europe, North America, Asia, and studied in England. But the more I traveled overseas, the more I realized how wonderful and unique Japanese culture is more than I had ever understood before, so I majored in Japanese culture in the international department while I attended university. My desire to teach other people from other countries more about Japanese culture led me to create Japan Online School.
There are too many people who give up studying Japanese before they are done
There are many people like you who are interested in Japan and think they would like to learn Japanese.However, I discovered that many people give up before they are done. This is due to the following reasons.
・The correct information and know-how about learning Japanese is not being shared.
・There are not enough materials and programs for learning Japanese.
・They are not in an environment where they can access Japanese language teachers and have conversations with Japanese people.
・There are few schools that teach Japanese, or they are too far away.
・Japanese teachers have not received enough training.
For these reasons, I established J-OS so that people around the world can study Japanese conveniently and in a high-quality learning environment.
J-OS also works hard at training by holding seminars and offering other training activities aimed at Japanese language teachers.If you take one of our friendly and fun trial lessons, or work as one of our dedicated and professional teachers, you will quickly understand the reason why Japan Online School is used by people in over 50 countries.
Mission Statement
Our Lessons
J-OS is committed to providing you with the best lessons possible.We constantly ask ourselves if we are offering the most enjoyable,easy to continue, customized lessons and if they offer the best results,best value, and best-time performance possible.
Our Teachers, support staff
J-OS has put serious effort intooffering the best Japanese language learning support possible.We focus on being professional, friendly, cheerful, thorough, honest,compassionate, hard-working, and highly responsive
Our Value
Naturally, you can learn Japanese best from a professional Japanese language teacher.However, that's not the only value we offer.Our instructors serve not only as Japanese language teachers,but also serve as coaches and advisers.Our teachers utilize the most effective coaching methods,and mix Japanese business and cultural topics into coursesto keep you motivated to continue studying Japanese.
Our Vision
J-OS is devoted to becoming the best providerof educational services for the growth and success of everyoneinterested in learning Japanese.
Our Mission
J-OS strives to make a brighter,more enjoyable world through communication and education.